BRAILLO 600 S2 Braille Embosser
A High Speed Production Embosser With The Ability To Scale
The Braillo 600 S2 Braille embosser is the faster, more robust counterpart to the Braillo 450 S2. Embossing at 600 CPS (1,800 pages per hour), it is the fastest continuous/fanfold embosser available, and it offers remarkable dot quality and dependability. Its combination of speed, reliability and quietness are the reasons why its predecessor, the Braillo 600, is used across the world by most of the largest Braille production facilities. Unique to the 600 S2 is that it is built upon a chassis that can be upgraded to a Braillo 600 SR as your Braille production needs expand.
The Benefits of Owning a Braillo:
True Production Braille
In order to meet the heavy demands of true Braille production, the embosser needs to be made of durable, high quality parts and components. Braillo is the only manufacturer of Braille embossers that can deliver on this promise. See The Braillo Difference.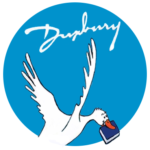 The world's most trusted and reliable Braille Translation Software, Duxbury, is included free with the purchase of a Braillo Braille printer.  See Details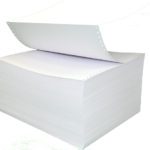 Highest Quality Braille Paper
For over 30 years, Braillo has produced their own custom Braille paper that adheres to the highest standards available.  The end result is a strong, durable, low-dust, chemical-free paper that will not only produce a superior Braille dot, but will ensure the Braille dot holds its shape over many uses.  Additionally, because of its quality, it will also help extend the life of your Braillo embosser.   See our Braille Paper
Leading Warranty In the Industry
For all Braillo models, our Standard Warranty covers every component from the date of delivery throughout the first three years, or up to 8,000 hours – whichever comes first.  To put this into perspective, this equates to 7.2 – 15.6 million printed Braille pages (Braillo 300 – Braillo 650, respectively).  Braillo stands behind our embossers. Learn more about our industry leading warranty.

World Class Support
Braillo offers global support via telephone, email, YouTube videos and on-site repair by either Braillo staff, or our network of factory-trained technicians world-wide. Braillo offers training sessions across the world throughout the year, in addition to Braille workshops.