How Braillo Is Continuing To Move Forward
Braillo Norway
Our philosophy is to keep moving, adapt and win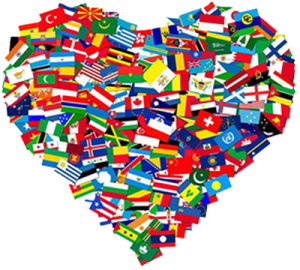 Yes, we will have some challenges, but we will adapt and continue moving forward in order to deliver for you, and our braille readers. Here is what Braillo is doing in an effort to keep your business moving forward:

Our Supply Chain
Our suppliers of raw materials have confirmed that they will continue to supply us. That said, Braillo has also planned accordingly and we have enough parts inventory to continue manufacturing and delivering our braille embossers to you as normal. We also have embossers in inventory, which are available for purchase and prompt shipment. We will continue to ship our embossers for the foreseeable future.
Embosser assembly and safety
The essential staff in our factory are all practicing self-distancing and following the guidelines set forth by the government. Many administrative staff members are working from home and are just as effective from their home office, as they were in our factory. Our braille embossers are being produced and packaged by individuals wearing gloves and where applicable, we are disinfecting goods prior to shipment.
Shipping our embossers and parts
Our embossers and parts are still shipping. Specific locations around the globe may have delays outside of our control, but our freight providers are still operating. We will update you via this web page, as well as via email if there are significant changes in our ability to ship our braille embossers.
Delivering to our community
The outbreak of COVID-19 does not change the fact that the braille readers still need access to braille literature. As a matter of fact, it may be even more essential that students and braille readers have access to braille materials during these times. We must continue to work hard to overcome our industry obstacles and deliver the products that all of our customers need. Our customers are depending upon us!
Where do our supplies come from
Our goods are sourced from suppliers all over the world. While we have "stocked up" in recent weeks, we have also spoken with these suppliers and have assurances that our supply will continue.
This will come to pass and we will be proud
The positive actions we take today will have a profound impact on how we fare when this pandemic is past us. Braillo will continue to work optimistically and do everything in our power to deliver for you and our braille readers.
Please contact us directly if you have any questions or concerns
Patrick Nunnelly
Owner/CEO
Braillo