Tanzania Braille Printing Press Receives New Braillo 650 SW's
Braillo Norway
The Tanzania Braille Printing Press in Dar es Salaam
Braillo 650 SW's are being installed at the Tanzania Braille Press in Dar es Salaam. This is one of two embossers being installed and as you can see, the Braillo's are working hard around the clock to keep up with their large braille demand.
The Tanzania Braille Printing Press in Dar es Salaam
Unpacking the first of two Braillo 650 SW's
Braillo ships all of our embossers in heavy duty shipping creates to eliminate any potential damage during transport.  We ship embossers via this method to any location in the world.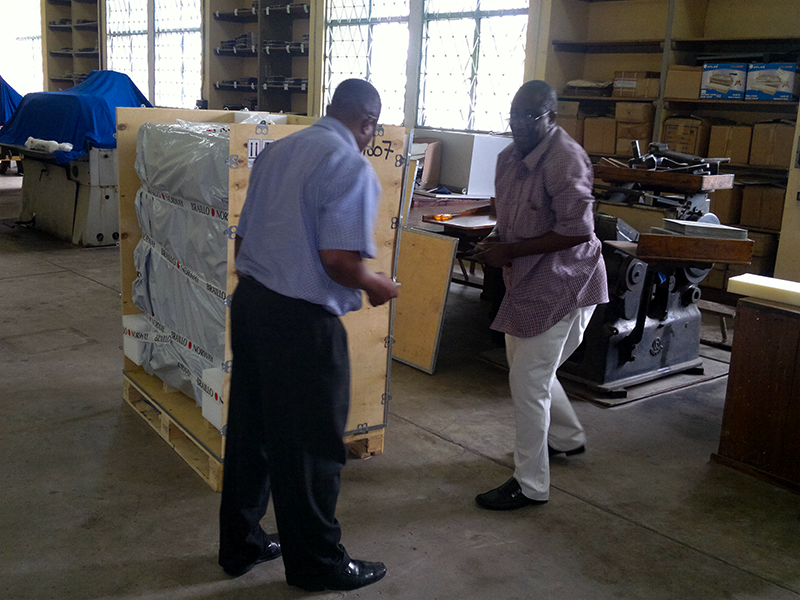 The first service training session on how to take apart, service and re-assemble the printer.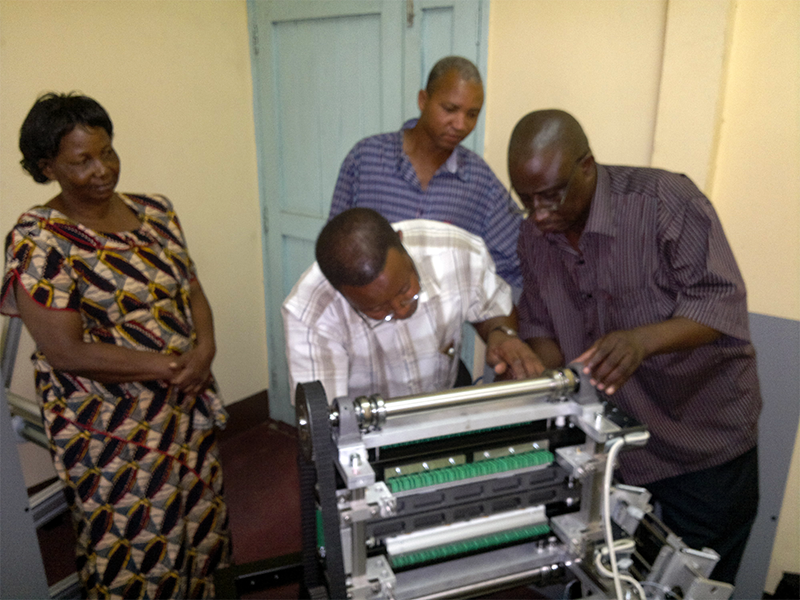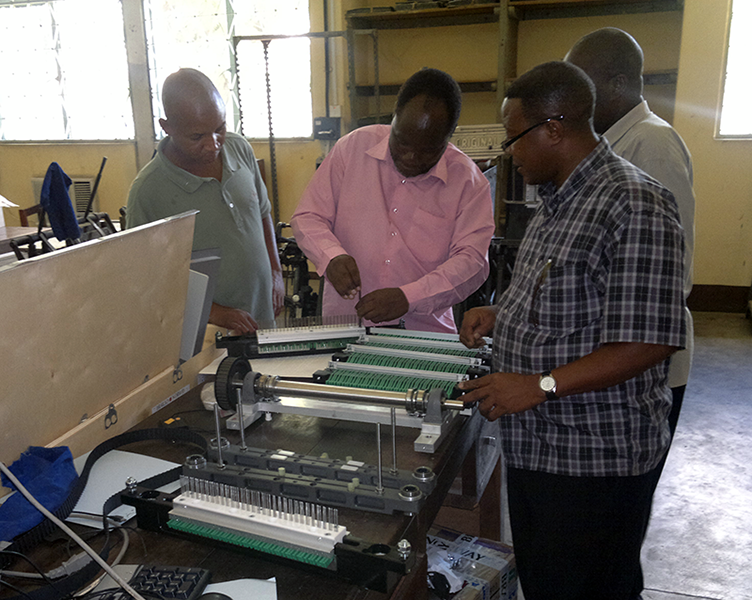 This Braille Press is placed in one the oldest houses in the UHURU complex, which has been used for braille production for many years.
The second Braillo 650 SW  will be placed in a larger braille production room.